A big Thank You to Ms Chen Lih Jiun, our Mandarin Language Teacher, for coordinating the Mid-Autumn Festival home-link project this year. We truly appreciate the help from all the teachers involved in helping to make and pack the ingredients to be sent home.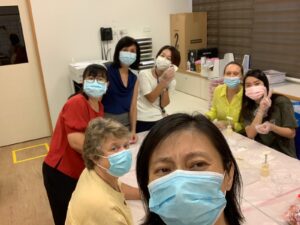 The Mid-Autumn Festival is an important celebration of the Chinese ethnic group in Singapore. Besides the lunar new year each year, this is perhaps the other most important Chinese traditional celebration as it marks the reunion of the whole family. Mooncakes of different sweet and savory kinds are shared with friends and family members. Traditionally the whole family come together for dinner and then spend time under the bright lunar moon (said to be at its brightest and largest in the whole year!). This is the reason why mooncakes are commonly circular in shape, as circles symbolises "reunion" and "completeness" in the  Chinese culture.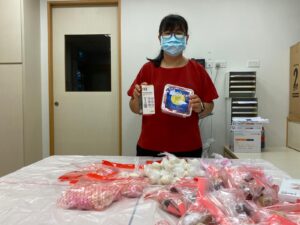 I would also like to thank all the parents who participated enthusiastically and your incredible feedback about how your family enjoyed this experience, especially if you were new to this festival.
At TGI, we are always promoting the importance of spending quality family time together.