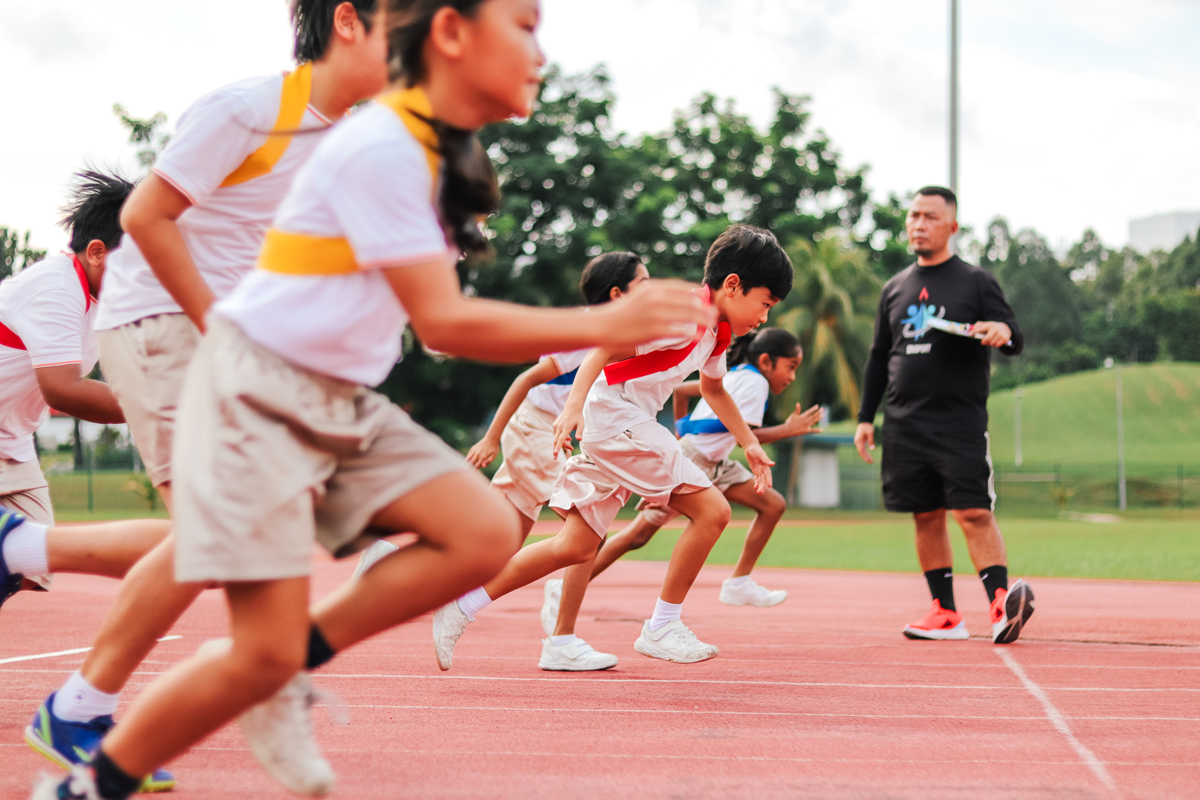 The Grange community came together for an extraordinary sporting event with close to 150 attendees, our school's largest to date. This momentous event, held at Yio Chu Kang Stadium left an indelible mark on the hearts and minds of those who took part.
As students demonstrated their sportsmanship as they competed with one another, the day was bursting with energy, excitement, and astounding achievements. This milestone occasion would not have been possible without the wonderful support of our dedicated parents.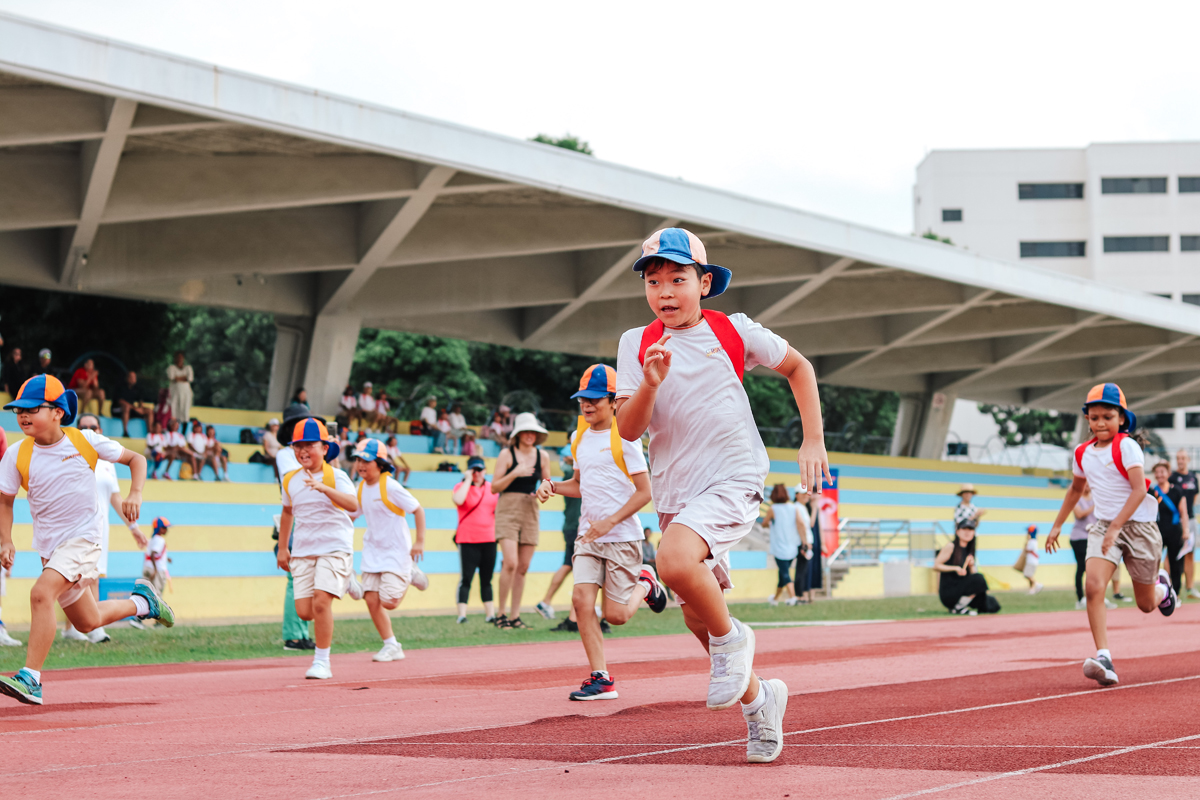 The 100-meter sprints and relay races were amongst the line-up of competitive events. Students showcased their sporting talents, pushing their limits and aiming for victory, to the cheers and applause of teachers, parents, and their friends.
The tug of war was one of the day's highlights. It was a battle of strength and pure resolve by parents who participated, attempting to win points for their children's Houses.
The high energy morning concluded with a "family fun run". The fun run created a meaningful connection outside of the typical school setting for students, parents and teachers alike.
As with every competition, there must be a winner. For this year's Sports Day, House Hornbill emerged victorious, taking home the inaugural Sports Day House Cup. In total, the school awarded close to 70 medals to our winners across all competitions.
This sports day was a memorable event that brought the community together to celebrate athletic achievement and sportsmanship. The memories created will continue to inspire us to be the best we can be!